President's Report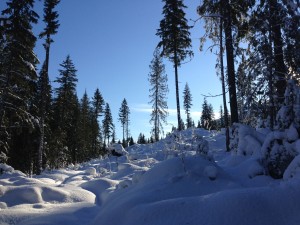 What a great ski season we are having so far this winter.  Early snow falls in November help set the base for some of the best Nordic skiing we have had in years.  Even through the recent storm cycles in January we still had groomed trails to ski on and a toasty warm lodge to return to for a cup of tea with our skiing friends.   Does life get any better?
As you will read in this newsletter, we have many new friends in our Nordic fraternity.  The Club has set an all time record for memberships at almost 550! Welcome to our new Club members.  We look forward to your involvement in the club and are open to your new ideas and energy to help the club continue to evolve and grow into the future.  As our past members know, everything we do (with the exception of our paid club coach and book keeper), is done by volunteers.  In fact, if we did not have members volunteering their time for everything from ticket office duties, coaching children's programs, grooming trails, to helping out with special events, we would not have a club.  Thank you to all who have volunteered in the past, and welcome to those new members whom we hope will volunteer in the future.
Some exciting news for the future involves the Club's efforts to get lights installed on the Mickey Olson, Dynamite, and Evelyn's Trails.  This will provide Nordic skiers the opportunity to ski under the lights next season.  Stay tuned for updates over the coming months.
Continue to enjoy the great ski season and we look forward to seeing you on the trail or in the Nordic Lodge.
Dave Kaegi, Club President
[symple_divider style="fadeout" margin_top="20px" margin_bottom="20px"]
In this edition: Team Scream, Seven Bridges Snowshoe trail, Nordic Norm!, the trail grooming protocol, our Gift Card Program and so much more.
[symple_divider style="fadeout" margin_top="20px" margin_bottom="20px"]
Current club membership is at an all time high of 543 as of Jan 14th.  Memberships are available for purchase online at www.zone4.ca; search "Revelstoke" to bring up all our club registrations.  Please remember to stop in at the lodge office to pick up your membership card about a week after you have signed up.  Thank you!
[symple_divider style="fadeout" margin_top="20px" margin_bottom="20px"]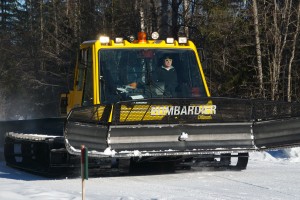 A DAY IN THE LIFE OF GROOMER AL MCINNES
Al McInnes is the Club's longest serving volunteer.  Al has been a volunteer fixture for the RNSC for much of his 78 years.  He has seen the growth and evolution of the club from its days when nordic skiing was  on the 2 and 5 km trails in Mount Revelstoke National Park, to the clubs move over to the present trail network on Mount Macpherson.  Al and his wife Evelyn have volunteered thousands of hours to the club over the decades to ensure the rest of us can enjoy cross country skiing in Revelstoke.  At his ripe young age of 78, Al is still putting in long hours to set trails, fix the groomer and do all sorts of other odd jobs around the club.  Recently, on one warm, wet, snowy Saturday, Al put in a 12 hour day setting tracks early in the morning, then spending the rest of the day fixing the groomer. THANK YOU Al and Evelyn for all of your long hours of volunteer work and dedication to the Club.  The Club would be lost without you!  The next time you see Al and Evelyn, make sure you take a moment to thank them for all of their volunteer time.
[symple_divider style="fadeout" margin_top="20px" margin_bottom="20px"]
Okanagan Cup Revelstoke, December 29th, 2013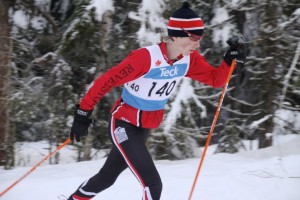 Revelstoke Nordic successfully hosted their first event of this season during the Christmas holidays. 224 athletes (49 from our club!) and supportive family members descended on our nordic centre for classic individual start races that varied in length from 1.5 km for the youngest skiers to 10 km for masters skiers.  The eleven clubs that participated were mainly from the interior with an Alberta team and skiers from as far away as Hollyburn in Vancouver filling out the start list. As usual we outdid our selves organizationally with excellent timing, results tabulation, grooming, parking, healthy concession choices, draw prizes, announcing, waxing, and most especially officiating. Revelstoke Nordic is full of very giving people; well over 50 volunteers came out to help, including our excellent race committee led by: Chief of Competition- Dave Kaegi, Chief of Course- Wade Viznaugh, Chief of Stadium- Keith McNab, Chief of Timing- Richard Brittin, and Race Secretary- Debbie Koerber. Events like this motivate and inspire skiers of all ages, and many of our skiers who participated were first time racers. The overall feeling after the event was of a job well done and a shot of adrenalin into our enthusiasm for this fantastic sport.
Performance highlights include:
Gold: Simon Blackie (Midget Boys 3.5 km), Alana Brittin (Midget Girls 3.5 km), Brittany Evans (Junior Girls 10 km), Gina Cinelli (Junior Girls 10 km, Revelstokian skiing for Larch Hills Nordic)
Silver: Nelson Luxmoore (Bantam Boys 2.5 km), Bronte Viznaugh (Junior Woman 10 km)
Bronze: Elizabeth Elliott (Midget Girl 3.5 km), Tayla Koerber (Junior Girls 10 km), Kellen Viznaugh (Junior Boys 10 km, Revelstokian skiing for Larch Hills Nordic)
Other notable finishes: 4th Beth Granstrom, 5th Kate Granstrom, 4th Jaclyn Elliott
Revelstoke Nordic atom skiers (7 and under) were on fire on the trails today.  First place went to Cameron Norrie, Sophie Van Oort, Natalia Morrone, and Fiona Woodman. Skiing to second place were Lillian Vickers, Livia McMechan, and Isobel Wilson, and a strong third place was earned by Lia Morrow and Nyssa Thomas.
Canadian sit ski champion, Emily Suchy raced with able bodied skiers and finished 4th in the 10 km event.
[symple_divider style="fadeout" margin_top="20px" margin_bottom="20px"]
Seven Bridges Snowshoe Trail
Adding even more winter variety to Mt Macpherson, a five kilometer snowshoe trail now winds through our southern network of ski trails. Seven Bridges trail begins near the lodge/stadium area and travels over streams and through the woods before ending at the lower lodge. Orange flagging tape and trail signs mark the snowshoe trail.
The trail is marked on the main large kiosk sign in the parking lot and on the small signs along the ski trails. Paper maps will be available later this season. Please take care crossing the groomed ski trails. Avoid walking in the set track. Dogs must be kept under control, either by reliable recall or leashed.
Thank you to Paula Hill, Keith Mcnab, Ken Gibson, Rubyanne Meda and Liz Kozak for giving their time to make this trail possible.
[symple_divider style="fadeout" margin_top="20px" margin_bottom="20px"]
Facilities Update
The Revelstoke Nordic Ski Club is currently exploring options for purchasing and installing ski lockers.  There are two options we are looking into. The first option is seeking funding to purchase and install 10 to 20 lockers.  The second option is to initially purchase 10 lockers, and then use the revenue generated from rental of the 10 lockers to offset the initial purchase price and then purchase an additional 10 lockers.  The allocation of the lockers will be done by lottery. The lockers will be big enough for families or sharing by multiple individuals.  If you are interested in ski lockers please let Matt know at the lodge.
The mezzanine that was constructed earlier in the season has been completed. This allows for increased storage space for our lanterns and race equipment.  Work was completed by Green Cat Construction.
[symple_divider style="fadeout" margin_top="20px" margin_bottom="20px"]
YOUR NORDIC SKI CLUB EXECUTIVE NEEDS YOU!
The Revelstoke Nordic Ski  Club and its predecessor the Revelstoke Ski Club, has been in existence for over 100 years.  For all of that time, hundreds of volunteers  have offered up their time and energy to sit on the Club's Executive.  This continuous, ever changing make up of the Executive is the key to the Clubs success over all of these years.  Each year, the Executive has vacant positions that need to be filled.  This year the positions are:
Club President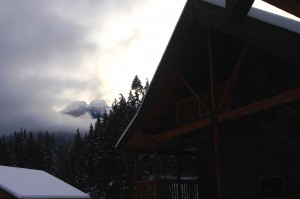 Overall direction and responsibility for club activities.
Chairs meetings, sets agendas.
Ensures that Directors meet their responsibilities.
Represents Club to government and other  agencies.
Works with treasurer and Secretary to file reports to government agencies, funders and Society.
Coordinates fundraising and writes Grant applications.
Personnel –ensures that all paid staff have a job description, recent criminal record check and annual performance evaluation.
Is an ex-officio member of all committees.
Has signing authority.
Director of Facilities
Responsible for maintenance of Day Lodge, Maintenance Shop and all other buildings.
Supervises any construction or repair projects to these buildings.
Supervises the Custodian.
Coordinates with the Ticket Office Coordinator.
Responsible for reading the log book and dealing with the feedback.
Coordinates lodge rentals.
Director –Special Events
Chairs  special events committee
Events include but not limited to Lantern Ski, Team Scream Race,  Club Races, Regional Races,
Director – Adult Programs
Coordination of adult ski programs
Coordination of masters racing program
Coordinates Adult yoga program
Organises clinics eg Coach training, waxing
Works with the Coordinator of the Parent and Tot program
The Club Executive is elected at the AGM each year in April.  A term on the Executive is for 2 years.  If the Club is to continue thrive and grow into the future, it needs new individuals that bring new ideas and enthusiasm to the board.  Please consider putting your name forward to become a member of the Executive.  For further information, please contact any member of the Executive.
[symple_divider style="fadeout" margin_top="20px" margin_bottom="20px"]
Team Scream Tandem Relay Race 2014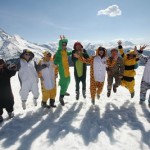 The annual RNSC Team Scream Tandem Relay Race will be held this year on Saturday February 1, 2014 at the Mt Macpherson Ski Trails. Registration is from 9:30 to 10:30 with the race starting at 11:00. The format for the tandem race is the same as previous years with two skiers, one classic and one freestyle, each skiing a lap around the Mickey Olson Loop. The best combined time in each category wins. There is also an individual pursuit with one skier doing both the classic and the freestyle lap themselves. This event is also lots of fun for the spectators watching racers change boots, poles and skis between laps.
The emphasis is on participation and FUN, so get a partner, get organized to do it yourself or just come out to watch and enjoy the race. If you can't find a partner we'll help match you with a partner at the event.
A prize will be awarded for the best costume! This year the theme for costumes is Your Favorite Animal.
The club is providing food for all participants and spectators.
There is no cost for the race if you are a club member – non members pay the day rate.
After the race there will be a short race for the Ski League Bunnies and other young skiers.
[symple_divider style="fadeout" margin_top="20px" margin_bottom="20px"]
In Memory of Isabel Pallister
Isabel was a long time and active member of the Revelstoke Nordic club who passed away this past August. She was in charge of membership for years, and was an avid fund raiser in other ways. She consistently raised more money than anyone else in the annual ski-a-thon.
Isabel took part in the first Moonlight Ski, and and every other one except one, when she had a broken limb.
In later years Isabel (being familiar with the  operation of a Coleman stove) would set up the hot chocolate for the lantern ski.
Skiing with Isabel was always interesting. She would stay in the tracks as long as she could, and sometimes longer, on the down hill, and then proudly mark the end of her glide on the side of the trail. I do recall one memorable crash going down Hydro Way!
She could identify and share her knowledge of all the animal tracks she spotted along the cross country trails.
Whatever activity Isabel undertook, she would carry out to the utmost of her ability. She took her responsibilities seriously. She is missed.
Ellen Tremblay
[symple_divider style="fadeout" margin_top="20px" margin_bottom="20px"]
Mt. Macpherson Dog Loop / Trailblazers activity
Two goals for the 2013-2014 season on the Nordic dog loop were to minimize conflicts and decrease the number of plastic poo bags.  Recognizing that this is a shared trail and dog owners have a responsibility to control their dog will make skiing enjoyable for everyone. To date, 173 skiers have registered 96 dogs.
Recently, I had the pleasure of spending time with the RNSC Trailblazers. Ian Brown, Janette Vickers and their group invited me to explain the dog loop.
It was great fun to watch the next generation enjoying their dog's company while on skis. This energetic, inquisitive group took me and my dog, Iris, off the groomed trail into the woods within the dog loop. They showed compassion, spirit and respect. Thanks for taking me along.
And a few more thank yous.
Catherine Allen donated bright orange plastic trowels. Thank you!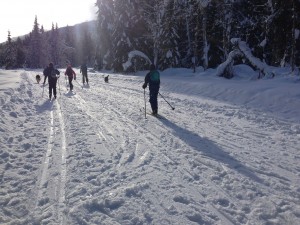 Two members expressed appreciation to the club for dog loop.
Virginia "Thanks so much for the dog loop.  We are new to Revelstoke and it is one of the main reasons we joined the club. It is very much appreciated!"
Ellen "the new extension to the dog loop makes it a good length. I really appreciate that that the hills on the far end are not as steep as they used to be, and what a pleasant surprise at the top of short hop. All-in-all, I think the new trails are terrific. Thank you very much for the improved dog loop."
Once again, please contact me with comments & suggestions. See you on the trails, Paula
[symple_divider style="fadeout" margin_top="20px" margin_bottom="20px"]
Coach Update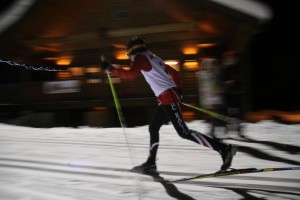 With two months of skiing under our belts, the season is in full swing and our programs are motoring along! There is an undeniable Nordic ski buzz around town, evidenced by membership and day-use fees being greater than ever; our Ski League programs having near-record registration numbers and a substantial increase in lesson and clinic participation over last season. The positive energy and unrelenting support has made for an enjoyable second season as Head Coach of the Revelstoke Nordic!
A new addition to our event calendar has been the Headlamp Heroes (HH) Wednesday Night Race Series. These friendly toonie races have already begun to stir up rivalries amongst good-hearted competitors. The inaugural event on December 15th was sponsored by Skookum and saw 34 skiers race either a 1.5km, 3.75km or 7.5km Classic Individual Start event. On January 15th the second HH event was an exciting Skate Sprint held within the confines of our stadium sprint loop. 42 competitors were treated to high-speed action, including falls and finish line lunges, topped off with a chili feast courtesy of the Village Idiot. On February 5th, skiers will compete in a 1.5km, 5km or 10km Skate Mass Start event sponsored by Free Spirit Sports. Flowt will be proudly sponsoring the series finale, a four-person team relay. The first two 2.5km legs will be classic and the final two 2.5km legs will be skate. The best part about all these events is that you no longer need an excuse to sport your most fluorescent spandex get-up!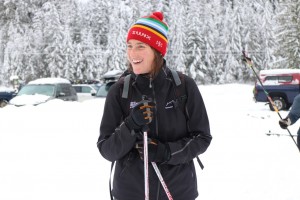 Our Ski League program is once again challenging young skiers to develop their skills through heaps of fun activities. An energetic crew of volunteer coaches helps to inspire skiers as wee as three years old! Much of my energy is focused on our 19 Track Attack skiers (ages 10 – 12) and our nine Junior Development athletes (ages 13 & older). Depending on their age, these athletes will practice as a team three to four times weekly (older athletes also train outside of team practices), while juggling school, social lives and other extra-curricular activities. There is no denying the level of discipline, drive and determination it takes to be a cross-country skier! Additionally, there is a considerable support team associated with developing a Nordic racing program. Our Track Attack coaches, Bruce Granstrom, Rory Luxmoore and Katie Nash coach at minimum one weekly-session. Our wax team is lead by Penny Page-Brittin who coordinates a well-oiled machine of wax technicians to prepare our skis for races. Finally, there is the unrelenting support of parents who spend countless hours shuttling skiers to and fro, searching for misplaced and forgotten gear, booking hotels and registering for events, cooking meals and cramming snacks in bags, scratching their heads about wax, equipment purchases and why their child is growing so quickly, so on and so forth… None of your efforts go unappreciated!
Thus far in the 2013-14 season, we have competed in three significant races (NORAM, Okanagan Cup and BC Cup) and one loppet (Reino Keski). Over the course of the racing season, the team will continue to compete in Okanagan Cups, BC Cups, as well as the Midget Championships and the Western Championships. As a coach, it is wonderful to work with a group of young athletes who are committed to improving their fitness and technique, gaining experience on the race course and realizing their season's objectives!  Below is a compiled list of our top results this season – great work skiers!
NORAM, December 7th & 8th at Sovereign Lake Nordic: 8th Alana Brittin (Juvenile Girls, 5km Interval Classic)
Okanagan Cup, December 29th at Revelstoke Nordic: see report above.

BC Cup, January 4th & 5th at Caledonia Nordic: 1st Alana Brittin (Midget Girls 2, 3.3km Interval Classic), 2nd Alexandra Luxmoore (Pee Wee Girls 2, 250m Skate Sprint; 1km Interval Classic), 3rd Nelson Luxmoore (Bantam Boys 1, 400m Skate Sprint; 2.3km Interval Classic), 3rd Simon Blackie (Midget Boys 1, 400m Skate Sprint; 3.3km Interval Classic), 3rd Miika Park (Midget Girls 1, 3.3km Interval Classic)
Currently, there are 12 individuals who participate in our technique-based Adult Intermediate and Advanced classes run on Tuesday evenings (7-8:30) OR Thursday afternoons (12:30-2). New for this season is our Wednesday Night Open Sessions from 7 – 8:30 on non-race night Wednesdays. Participants may either classic or skate during these fitness-based sessions aimed at offering an option for adult skiers who want a group training opportunity. In addition to the Adult Classes and Open Training, we have had 26 skiers take part in our One Day Ski Clinics! Any feedback on our Adult programs is always appreciated and can be directed to [email protected].
Columbia Park Elementary has kicked off our Ski Skool program for this season and will be sending their fourth graders to the Pirate Loppet in Salmon Arm. Begbie View and Arrow Heights will be joining us for their February program bookings. It is worth mentioning the Cross Country Canada has taken note of our successful Ski Skool program and has asked us to document our season. Look forward to short video edits showcasing Revelstoke Nordic and the Ski Skool program on Cross Country Canada's website and Facebook page!
As always, do not hesitate to contact me with any questions regarding our programs, the lodge or otherwise. I can be reached via email: [email protected]; phone: (250)-683-9012; or in person, around the lodge or on the trails. Finally, a great THANK YOU to all the volunteers who make this club a success. I feel an overwhelming sense of appreciation each time I hear the groomer's backup siren at 4am, knowing that someone is taking significant time out of their schedule to ensure the trails are ready for another day of skiing!
See you on the trails!
m.
[symple_divider style="fadeout" margin_top="20px" margin_bottom="20px"]
Coopers Gift Card Program
The Revelstoke Nordic Ski Club purchases gift cards from Coopers Foods at a discounted rate. We then sell them to the members at the regular price, thereby raising funds for the club. This is a great program that will cost you $0 if you already purchase food from Coopers. The club earns 6% from the cards. If you would like to support the club through these cards, you can purchase them in $50 or $100 denominations from Koreen Morrone. She can be reached at [email protected].
[symple_divider style="fadeout" margin_top="20px" margin_bottom="20px"]
Grooming Protocol
The club is fortunate to have 11 groomer operators (all volunteer) who sign up on a rotation to groom our trail network of 26km.  We strive to groom at least part of the network everyday, prioritizing the more heavily used trails first.  The Dog Loop, Mickey's and Main Loop are usually the first priority for grooming.  Grooming is done either in the evening or early morning, with a strong preference for morning grooming when we are receiving overnight snowfalls.  However, due to the time commitment required and the other work/life responsibilities of our volunteers, morning grooming cannot always be achieved.
Earlier this month, we received some successive heavy, wet snowfalls.  Grooming is very difficult in these conditions, and often the trail is left uneven with humps, ruts and lumps.  It can often take several grooming sessions, or a drop in temperature in order to correct these deficiencies and to smooth out the trails.  We ask the membership to please be patient with us during these unfavourable warm weather spells… we are working as best we can to make the best possible skiing conditions (all groomers are nordic skiers too!)
[symple_divider style="fadeout" margin_top="20px" margin_bottom="20px"]
Dear Nordic Norm:
I was looking at the old RNSC newsletters from way back when and I came across your predictions for the 2002 Sault Lake OWG. You said that if a certain Canadian named Beckie Scott had a good day, she would win a medal and she did. Nice call!!!!
So what does your crystal ball say about our ski team chances for Sochi? Any medals for Canada this time around? By the way, every year I reread those old advice columns' as I find them so inspirational and so well written.
Signed: Your mother.
Dear Mom: First, before I give my sought after predictions for Sochi, I have to say something about the Olympics in general. I respectfully believe that things have gotten just a bit out of hand as far as the Games go. It seems today that the litmus test for a great career in some sports is the winning of an Olympic medal. While Beckie Scott is remembered for her medals, I believe her greatest achievement was her second place in the season long 2006 World Cup standings. I think she had 4 gold and 4 silvers in that season long competition. I believe the top skier is determined by the World Cup not the OWG. If Devon Kershaw of Canada does not win a medal, he in my opinion had a great career due to his 2nd place in the 2012 World Cup overall standings. Just my opinion.
So what will happen in Sochi this February? Will a Canadian skier make their way onto the podium and into history? Well to be honest my heart says yes but my brain says no. So I am going to follow my heart this time around and predict that indeed a Canadian will medal. In fact I will predict 2 medals. I think Alex Harvey and Devon Kershaw will team up to reach the podium in the team sprint. I think they will recapture the magic of their 2011 World Championship run to the gold medal. It may not be gold this time but a step on the podium is theirs for the taking.
This brings me to Alex Harvey. I think he will place in the top 3 in one of the distance races. I don't know which one it will be, but he is loaded with talent and drive. Who knows, if he has a great games he may get more than one individual medal.
I had hoped the men 4X10 relay team would be in the hunt but unfortunately Lenny V has had an injury and will not be in top form. If he somehow manages in return to form then all bets are off.
The women's team this time around I think will struggle to have a top 10 performance. Having said that, they do have a former Olympic Champion in Chandra Crawford in the free technique sprint. Could lightning strike twice?
[symple_divider style="fadeout" margin_top="20px" margin_bottom="20px"]
 HAPPY SKIING