Adult Programs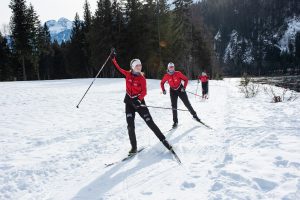 Master Dry Land Fall Training 2023
The Revelstoke Nordic Ski Club is offering 7, 1.5hour sessions of dryland training from Nov 7th -28th from 5-6:30pm. The focus will be on pole striding technique and strength training.  Participants can also look forward to dynamic warmups, striding/running intervals, plyometrics, and stretching. The classes will run in all weather.  Come out and get ready to move fast over the snow this season with some of our dedicated coaches!
Please sign up here to get your spot: https://zone4.ca/register.asp?id=33335
Private Lessons
1 hour lessons cost $50/person for private; $40/person for semi-private; $30/person for small group. Lessons generally require at least 24hrs notice to arrange. We can arrange lessons on most dates, however Monday and Tuesday, daytime or evenings, are typically the best availability for our coaches.
To book a lesson, contact our Program Coordinator: [email protected].
Prices do not include taxes, cc fees and zone4.ca processing fees. Rentals and trail passes are extra. 
Instructors
Blake Paton has been teaching Nordic skiing for 35 years. He has been spending winters on skis since he was a wee lad and was fortunate to be involved with the Nordic skiing at the dawn of the skate technique era. He has been competing in x-c racing since then. He is a certified CANSI level 2 instructor and he holds certification in cross-country ski coaching up to the course facilitator level from the Coaching Association of Canada. Recently retired from his teaching career, he looks forward to helping you find more joy in your skiing.