Membership Night
Our annual Membership night will be held on Monday, November 2nd, from 5pm to 8pm at the day lodge. Members night is your opportunity to purchase your 2015/16 membership with out the fees associated with online purchasing. All other memberships for the season will be available through www.zone4.ca.
Please come out and purchase your membership, chat with other members and learn a bit about the upcoming season. You will also have the opportunity to purchase a Coopers gift card; this is a major fund raiser for our Ski League.
We also reset our contact list as of Membership night; therefore, if you would like to continue to receive Nordic updates by email and newsletter, it is important to renew your membership on or before November 2nd.
We hope to see you there!
Thank you Natelle
On behalf of the entire RNSC, we would like to offer a sincere thank you to all of the hard work that Natelle put into our club last year. Natelle was our first Club Manager; she put in many long hour days and worked with the club in mind to sell day tickets, market and advertise the club, organize volunteers, help out with membership duties, clean the lodge and many, many more tasks. It has been wonderful to have her positive energy at the lodge, and her hard work to keep things running smoothly. Natelle, we wish you the best of luck in your future endeavors. Sincerely, all of us!
Welcome Kelsey – our new Club Manager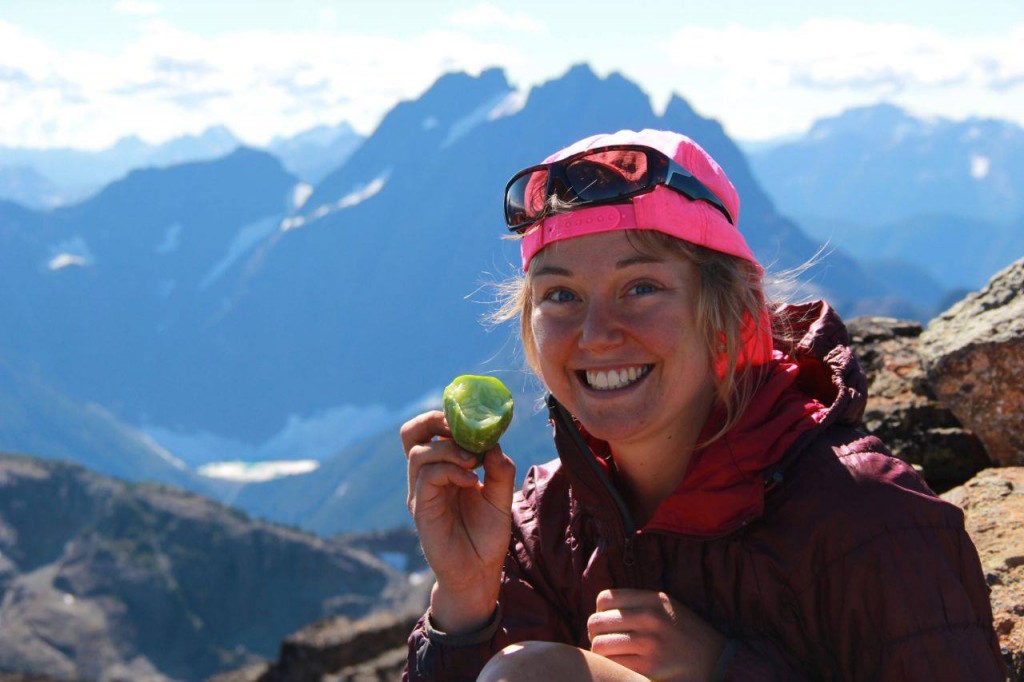 Hello! My name is Kelsey, and I get to be the General Manager of the Nordic Club.  I am a new face to town, so I'll tell you a bit about where I've been before now.
I grew up in Prince George, BC.  I grew up cross-country skiing at the trails there as a kid, then again as a teenager.  Since then, I've made sure to be near Nordic trails in some form.
I attended school at the University of British Columbia (UBC), finishing with a degree in Applied Biology, focusing on local food systems.  After I received my piece of paper, the opportunity to put my degree to use was thrown in my lap—I started a small-scale farm with three university friends on Vancouver Island, in Courtenay, BC.  For two seasons, we grew vegetables and chickens and beans, selling at the farmers' market.  During the winter, I worked at the Mount Washington Nordic Centre (which was a hoot to say the least), and even learned to be a cross-country ski instructor.
Now I find myself in Revelstoke.  I moved here this spring to work as a wildland fire fighter with the Ministry of Forests. I am very excited about all the biking, running, and skiing adventures to be done in and around this lovely town, with the lovely people that live here.
I am looking forward to meeting you all, having skis and teas and laughs together.  Happy trails!
Ski League
We are looking forward to another great season of youth programs!  We had a great turnout at Mass Registration of keen parents registering their kids for our Skill Development Program including Bunnies, Jackrabbits, Trailblazers, Track Attack, and Junior Development.
Sign up for Ski League at Members Night where Matt, Robyn, and Janette can answer your questions. All registrations other than Members Night are through Zone4.ca (find link at revelstokenordic.org).  Deadline for registration is Nov. 30, 2015.
Thanks to all families who helped us with fundraising over the summer.  We also had great representation at the Emergency Services Food Drive.  Uniform orders for racers (or anyone interested in wearing an awesome Revelstoke jersey or jacket) will be taken by Tracey Larson before the end of October.
The Ski League athletes are looking for fundraising support from all Club Members for the 2015-16 season.  Coopers Gift Cards supporting the Nordic Ski League will be available for purchase at Members Night. Natalie MacLeod and Vanessa Morrow are our Coopers Card Coordinators.  Members will be able to purchase the gift cards from the Club Manager during office hours at the Lodge throughout the season.  Speak with Natalie at Member's Night if you have questions.
 **Mark your calendars for another great Pancake Breakfast to get our season started Dec. 5th!**
K-9 Skiing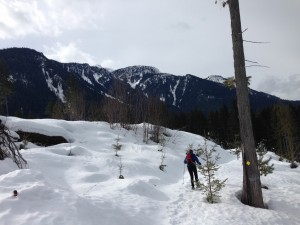 Another winter approaches and the RNSC offers another great opportunity to ski with your dog. The trail configuration and rules remain the same as last year. Please purchase your membership at www.Zone4.ca or at membership night November 2nd at RNSC Macpherson lodge. Be sure to include your dog's name and description and read the dog loop agreement. Any questions can be directed to Paula Hill at [email protected].
As always your fellow dogger, Paula Hill
Welcome Duane – our Operations Manager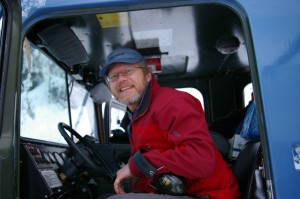 I came from a south Saskatchewan farm where x-c skiing was unheard of. At about 10 years old, after being inspired by a film about Jackrabbit Johannsen, I fashioned my first pair of skis from a dismantled toboggan with a pair of old work boots hinged onto it. I learned quickly the beauty of traveling through natural areas in the winter time. Getting a great outdoor workout in windy Saskatchewan in the wintertime was a fabulous bonus. I've been loving Nordic skiing ever since!
Coming to BC as tree-planters, my partner Josee and I were lucky enough to work on a crew that traveled all over BC. We fell in love with Revelstoke and decided it is the best place in BC  to live.  We still believe that after having lived in Revelstoke for 25 years now.
Having lived in a few other great x-c skiing towns like Thunderbay, Saskatoon and Canmore, I recognize what a great facility Revelstoke has in the RNSC. I hope to use my skills to help take great care of the facilities, equipment and trails to enhance the skiing experience for all.
Have a great snowy season! – Duane
Race Team
Our Race Team, comprised of our Track Attack and Junior Development skiers, has been dryland training throughout the summer and fall. Co-lead by Coach Matt and his longtime ski pal, Coach Matti (Little), the summer program had two weekly sessions for interested TA and three for the JD. Once September rolls around, the TA and JD crews have three and four weekly team workouts respectively. Undoubtedly, these hard working skiers have been spotted around town: roller skiing up Mt. Revelstoke, wheelin' around the Greenbelt or down Airport Way, running the trails at Macpherson or in Rogers Pass, swimming in Williamson, or doing pull ups, dips, ball throws and box jumps at th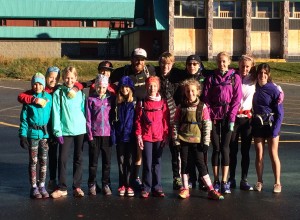 e Mount Begbie playground. All of these workouts would not be possible without our dedicated support crew of volunteer Race Team coaches: Robyn Thomas, Bruce Granstrom, Mandy Kellner and Kellen Viznaugh. Furthermore, we cannot forget to thank parent volunteers who perform a variety of other tasks during the offseason: from coordinating Coopers Cards and sourcing team gear, to fundraiser food prep and endless bottle sorting. Several local business and organizations deserve to be mentioned for supporting our Race Team. Our local shops, Skookum and Flowt, continue to provide support for our skiers and our Nordic club. A big thank you goes out to the Knights of Pythias and the Revelstoke Credit Union for their financial support of athletes who attended last year's Ski Nationals in Thunder Bay. Additionally, our local TD Branch has provided financial support for the benefit of our Ski League programming. Finally, a new partnership with Helios Rehabilitation and Performance is helping to provide athletes with the necessary expertise to stay healthy and competitive.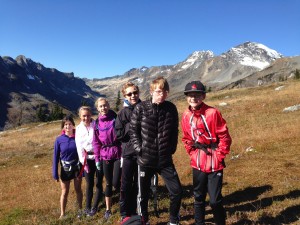 Last spring, Revelstoke Nordic had three athletes named to the BC Development Squad and three athletes named to the BC Talent Squad. Development Squad athletes, Alana Brittin, Beth Granstrom and Elizabeth Elliott have had the opportunity to attend three training camps this season: two dryland camps in Whistler in August and Revelstoke in September, and an on-snow camp at the Haig Glacier in the middle of July! Similarly, our Talent Squad skiers, Kate Granstrom, Simon Blackie and Erik Brosch (and reserve Talent Squad skier Rebecca Brosch) attended a dryland camp in 100 Mile House at the beginning of September. All seven skiers and another reserve Talent Squad skier, Miika Park, will be attending the BC Development and Talent Squad On-Snow Camp in Whistler in mid-November. In addition to the team camps, Revelstoke Nordic was represented at the Regional Dryland Camp in Vernon this September and we will have a large contingent at the Regional On-Snow Camp in Vernon in late November. Between regular weekly training and a busy camp schedule, these athletes have been diligent and disciplined in their preparation for the fast approaching 2015-16 season. Our first events are less than six weeks away and are followed quickly by our local Okanagan Cup on January 2nd. This event holds great importance to many of our 2002 and 2001 skiers who will be vying to qualify for this year's BC Winter Games in Penticton.
Coaches Training
Revelstoke Nordic is proud to offer free training to new and existing coaches through the NCCP workshops. In September, five coaches partook in the Introductory Community Coaching held at the Macpherson Nordic Lodge. On October 23rd – 25th, the Learning to Train (Dryland) course will be held in Revelstoke, followed by the On-Snow portion on December 14th – 16th. Finally, the Community Coaching workshop will be held in Revelstoke on December 4th – 6th. For more information or to get involved with coaching at Revelstoke Nordic, please contact Coach Matt ([email protected]).
Ski S'kool and Revelstoke Secondary School
Once again, we will be hosting all of Revelstoke's Grade 4s as part of our Ski S'kool programming. Additionally, we will be expanding our Revelstoke Secondary School program to provide eight Physical Education classes with three Nordic sessions each. If you are interested in instructing with our Ski Skool or RSS programs and have weekday daytime availability during the ski season, please contact [email protected].
RBC Sports Day in Canada
As part of the RBC Sport Day in Canada the Revelstoke Nordic Ski Club is hosting a snowshoe tour November 15th beginning at Noon (weather dependent).
If snow is not covering the trails we will lead a hike on the snowshoe loop. The Seven Bridges loop is 4.5 kilometers and travels through woods and cut blocks along streams and the Nordic ski trails.
Please bring snowshoes and water. Hiking poles may be helpful. A few pairs of snowshoes will be available.
The RNSC lodge will be open. This is a free event for anyone that wants to participate, even if you aren't a member.
Masters Skiing
Whether you're a closet competitor or a weekday plodder, there may be an opportunity for you to get involved in our Adult programs.
Beginner Technique Sessions on Monday evenings (7-8:30). Classic: January 4th, 11th, 18th, 25th. Skate: February 1st, 8th, 15th, 22nd.
Intermediate and Advanced Technique Sessions either Tuesday evenings (7:30-9) or Thursday afternoons (12:30-2). 10 weeks alternating between classic and skate beginning week of January 5th. Choose between five or 10 sessions.
Open Training on Wednesday evenings (7-8:30) beginning December 2nd.
For those who cannot commit to full session dates, you may be interested in the One Day Ski Clinic on Sunday, January 17th. Private, semi-private and group lessons can also be arranged. Finally, individualized training plans are available for those interested in focusing their training efforts. Contact [email protected] for more information or visit "Programs" on the website for dates, times and pricing.
Headlamp Heroes
Our successful toonie race series is returning and everyone is welcome to participate! These events are not just for the hardcore racer-types; they are always filled with shovel loads of laughter and snow banks of understanding…  All events are held on Wednesdays beginning at 7pm (registration from 6-6:30). Dates are as follows (format TBD): December 16th, January 13th, February 10th, March 9th.
Bottle Depot Donations
We are pleased to announce an easy way to help make our club even more awesome! You can now easily donate the proceeds from your bottle returns to the  Revelstoke Nordic Club – Ski League right at the bottle depot!
It's easy:
Bring your bottles to the bottle depot and sort as usual.
Let the wonderful people at the counter know that you wish the proceeds from your returns to be applied to Revelstoke Nordic Ski Club account – #19.
That's it!  Money will be used to fund our Youth Programs (including equipment for the ski league to special events for skiers members of all ages). Please spread the word about this easy and worthwhile fundraiser to your family and friends.
Brushing Party
On Sunday, October 18th, we held a work party to tackle the brush (woody shrubs) growing up on our ski trails.  Fifteen volunteers came out to wield brush saws, chainsaws and a pole saw.  We managed to get a lot accomplished, brushing Mickey's Loop, part of Main Loop, Log Roller and Hydro Way.  We also had a team tackle low hanging tree limbs that would get in the way of the groomer and the lights along Mickey's Loop.
Additionally, this year we've had a huge help from the BC Wildfire crews who have brushed a good chunk of the north trails for us.
A big thanks to all those who came out.  Hope to see you again next year! Now, we just wait for snow…