Revelstoke Nordic Club Dog Code of Conduct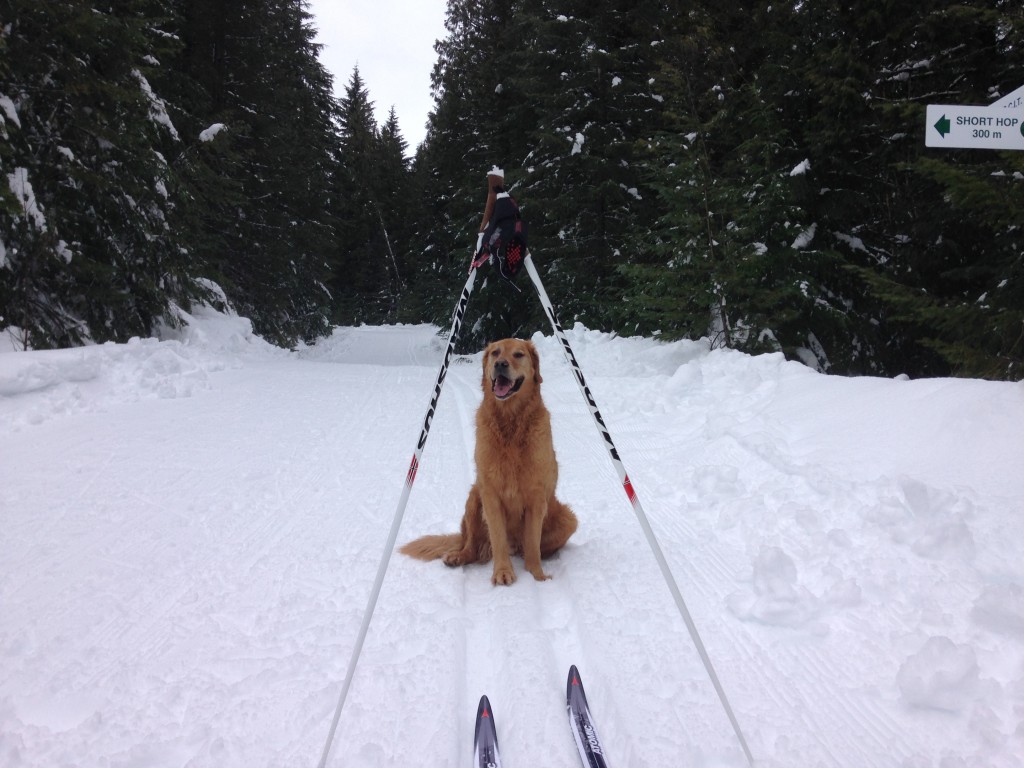 Dog owners are responsible for their dog's behaviour.
The owner of a dog is responsible for maintaining control over their pet and to be in abidance of any bylaws etc. that govern having a pet in public.  If a skier is interfered with by a dog and suffers bodily injury, and they sue the dog owner and the club for damages, the club will be fully protected under the CCC/CCBC liability insurance policy.  However the owner of the dog has no protection and is personally responsible for their dog's actions just as they would be in other similar settings.
In consideration of other trail users, please respect the following rules:
Dogs are not permitted inside the lodge or on the deck.  Please do not tie your dog to the lodge.
Individuals are allowed to ski with a maximum of two dogs on the designated dog trail(s).
Dog friendly trails are: Roadway Ramble, Easy Al's, BCIT and Connectors – Short Hop, Ellie's
Back-country skiers accessing the Fingers must have their dog leashed on Main Loop (ascending AND descending).  Dogs may be off-leash on Mountain Climb and beyond.
Dogs must be under control at all times either by reliable recall or leashed.
The Parking Lot and Stadium Area is a MANDATORY ON LEASH area for all dogs at all times.
Please respect that the parking lot is shared with children and other members. Dogs must be on leash within 200 meters of the parking lot.
Special care should be taken on Saturday mornings during Ski League activities.
Any dog poop must be removed from the trail, preferably with the provided trowels.
Policy infractions will be investigated by the RNSC dog liaison and reviewed by the board of directors.